One of the most important and effective methods of protecting your property is by implementing a security system that incorporates security cameras in strategic areas of your property. In the Sky Surveillance is a leading security system, security camera, and alarms systems provider in Las Vegas that aims to provide our customers with the highest level of customer satisfaction while providing the latest security cameras and surveillance equipment available.
With so many options on the market, finding the best security cameras for your Las Vegas home or business can be a challenge! Our knowledgeable and experienced staff are here to help!
Providing Las Vegas With the Latest Security Cameras 
When it comes to finding the best security solutions for homeowners and businesses in Las Vegas, there is no substitution for high-quality products, the latest home security integrations, and old-fashioned customer service that you can expect from a locally owned business.
Here at In the Sky, we aim to provide Las Vegas with the best options on the market for security cameras available from tried and true surveillance cameras to the latest in smart-home security cameras like video surveillance doorbell cameras and more! As a leading security company in Las Vegas, we strive to serve the Las Vegas community from Henderson to North Las Vegas, Summerlin, and everywhere in between. 
Learn more about our Las Vegas security camera installation services:
CALL NOW: (702)330-3030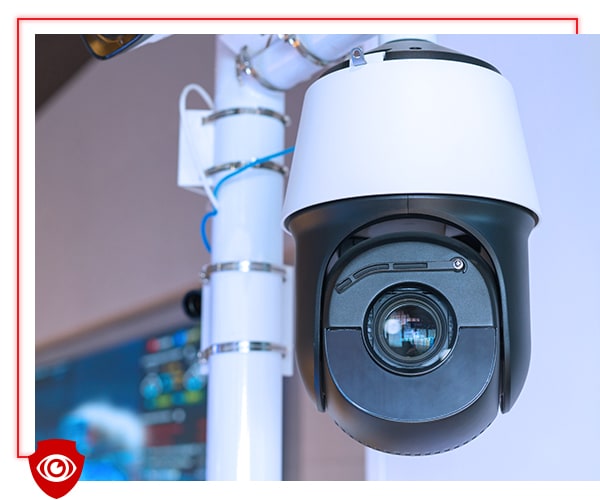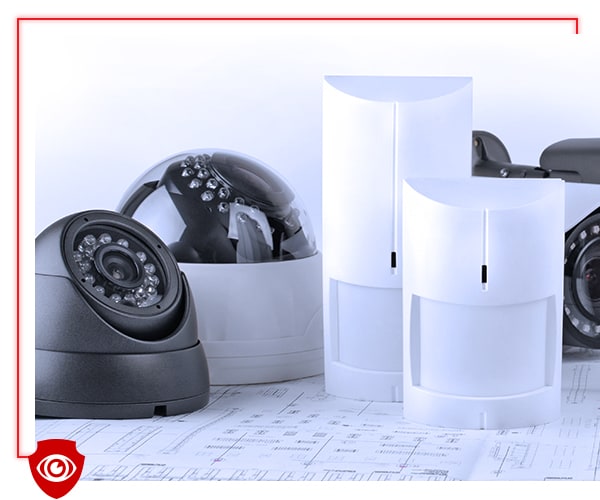 When Do I Need Security Cameras Installed on My Property? 
Although there are many situations in which having security cameras installed around would come in handy, the most important reason why you should have a surveillance system installed is to protect yourself against unforeseen damages caused by others. Having security cameras installed in and around your home, business, or commercial property can help you: 
Prevent theft and crimes of opportunity
Identify persons of interests in cases of theft, vandalism, and burglary
To keep a record of who visits your premise and when 
Present an accurate account of events to insurance companies and the authorities in the event 
Keep guests and employees accountable for their actions while on your premises
– Reasons You Should Have Security Cameras for Your Business
So Many Security Cameras To Choose From, Which Is Best for Me? 
Not all security cameras were created equal! Though, they are all pretty handy for a variety of different situations! Like any kind of technology of the device, there are different models and different specifications between security cameras that make choosing the best one for your needs challenging. While each security camera system has its own list of Pros and Cons, the most important part is that you have a security camera system that works for your unique needs. Below, we break down the most common distinctions between security cameras: indoor cameras, outdoor cameras, smart-home security cameras, and CCTV for businesses. 
CALL NOW: (702)330-3030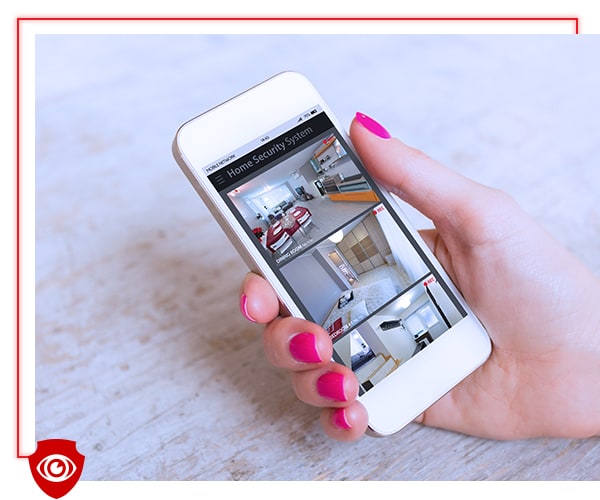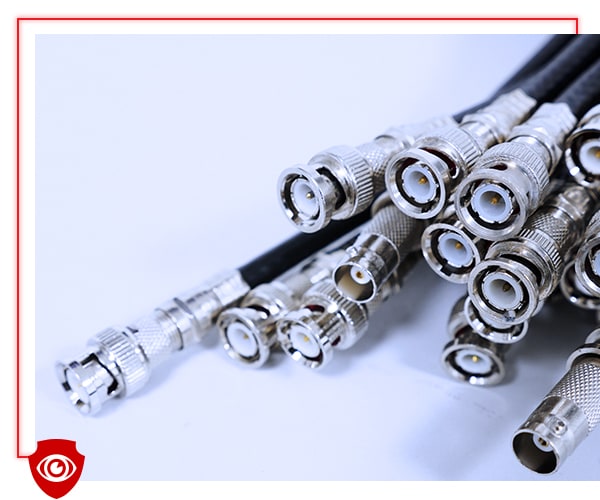 Indoor Security Cameras 
Indoor security cameras, as the name suggests, are designed to be installed indoors where they will be out of the elements and less intrusive than bulky industrial surveillance cameras. Indoor cameras are designed to be compact, lightweight, and easy to conceal. A popular indoor camera is the dome camera that can be installed where corridors and hallways intersect to give you the best line of sight. Indoor security cameras are typically not weather-proof so it is important to consider where your cameras will be placed. 
External and Outdoor Security Cameras 
Unlike indoor security cameras, outdoor cameras are designed to handle just about anything that the elements throw at it – wind, rain, and hail. The outer-casing of an outdoor security camera is more heavy-duty and will look more industrial because the focus is durability and functionality rather than looking sleek inside your home or office. As external security cameras, this variety can be placed on the side of buildings to monitor parking lots, playgrounds, courtyards, and all vital entrances and exits.
Video Surveillance Doorbells and Smart Security Cameras
When you need a discrete method of monitoring your home's entrances, smart home surveillance cameras are definitely the best way to go. Smart security cameras are wireless cameras that integrate into your home security system via WiFi and Bluetooth to create a "smart" network. This network can be accessed from any mobile device that you have connected to it making it perfect for homeowners who are often away from home. While video surveillance doorbells are by far the most popular smart security cameras, there is a wide selection to choose from. 
Closed Circuit Television for Businesses 
If you're a business owner, the value of a closed-circuit television system cannot be understated. Closed-circuit television (CCTV) is the use of security cameras that transmit a feed directly to a limited number of monitors such as the manager's office or directly to the Security office on your property. CCTV's are a vital security system to businesses, especially those that have a storefront or property where guests and visitors visit in person. CCTVs are used to strategically prevent theft and vandalism by prominently displaying security cameras for visitors to see. Additionally, your CCTV system will provide you with valuable footage that can be used as evidence or when identifying a perpetrator.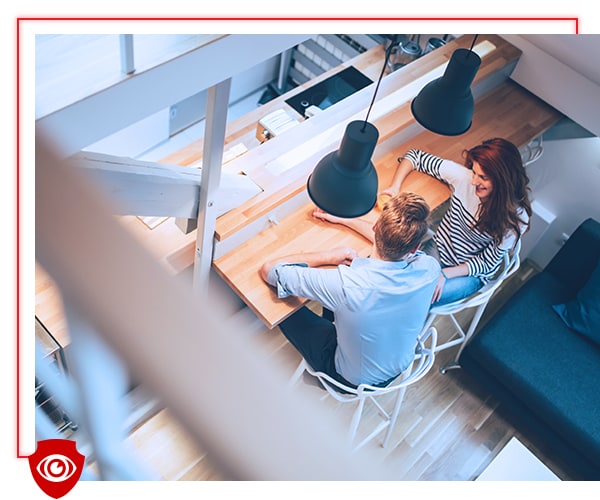 Speak with an In the Sky Surveillance team member today and learn more about which surveillance systems are best suited for your unique needs. Get a free quote while you're at it.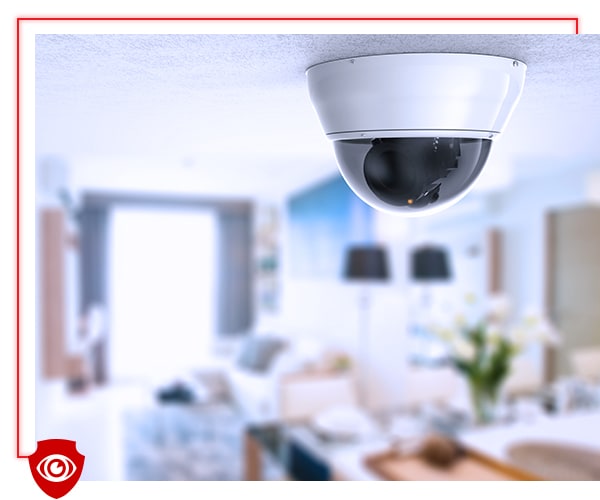 Expert Las Vegas Security Camera Installation 
It's one thing to have the latest security and surveillance technology. It's another to have an experienced and professional team working with you to make installation a breeze. In the Sky Surveillance provides expert security camera installation in Las Vegas to homeowners and organizations that need a better way to monitor their property. Our knowledgeable staff will provide you with information, support, and the best security cameras in Las Vegas. 
Serving Las Vegas and the Surrounding Communities 
In the Sky Surveillance is a security systems installation company that serves the greater Las Vegas Valley. If you own a home, a business, or a property in Las Vegas, North Las Vegas, Henderson, and the surrounding areas, our team is available to provide you with a wide range of security and surveillance systems. We're committed to making our communities safer one security system at a time. We provide installation, maintenance, and repair services on every device that we install. 
Contact in the Sky Surveillance in Las Vegas Today! 
Ready to find the right security cameras in Las Vegas? Let us make the process of choosing a security system and installation as easy as possible for you. Contact us any time to schedule a time to receive your free quote. Consultations are always free and there's no pressure to purchase. Get started today!
Call

(702)330-3030

Now To Get A Free Quote!
The Call Is Quick And Easy.
Setting up your In the Sky home surveillance is quick and easy.
Our customer service team will answer any questions that you may have as they walk you through the process of setting up your custom home security system.
The call is quick and easy. Call now to get started!
Call Now: (702)330-3030