As a homeowner, protecting your home and your family from theft, burglary, and home intruders is an essential part of your responsibilities. With In the Sky home security in Las Vegas, you can have the peace of mind knowing that you and your loved ones are protected by the latest home alarm and surveillance systems.
We carry the biggest names in home security and offer expert installation and maintenance on all of the products that we carry. Put your home security in the hands of trusted professionals who will be your eye in the sky at all times.   
Professional Las Vegas Home Security Systems 
In the Sky Surveillance is a Las Vegas-based security systems installation company dedicated to providing Las Vegas residents with professional home security solutions. From home alarm systems and surveillance camera installation to smart home automation, home theater set up, and everything in between— In the Sky is Las Vegas' trusted home security installation company. 
We carry all of the major home security systems and offer installation across the Las Vegas area including Summerlin, Centennial, North Las Vegas, Henderson, and the surrounding Las Vegas Valley. 
No matter what your home security needs are, In the Sky Las Vegas has the right security systems for you and the knowledgeable staff required for installation around your home. Experience true peace of mind with the best home security systems in Las Vegas.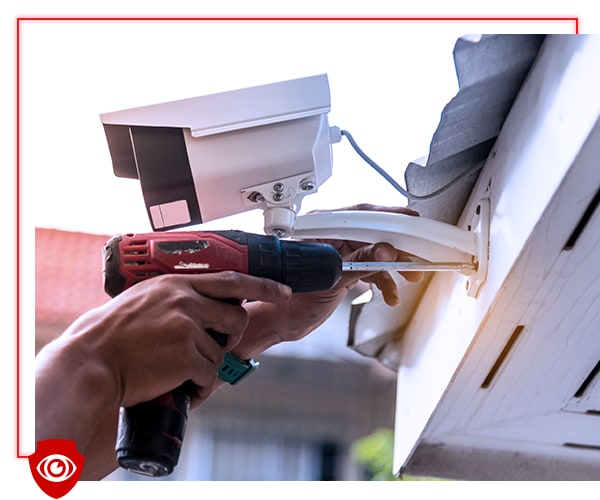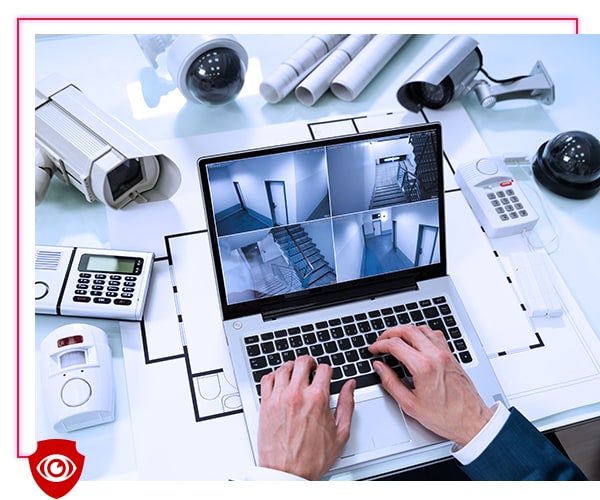 Why You Need in the Sky Las Vegas Home Security 
 Home security is the one thing that we don't think of until it's too late. Don't be stuck with the regret of wishing that you had invested in protecting your home. Keep your home and your property safe with home security systems from In the Sky. We are a leading home security installation company in Las Vegas and we are committed to helping homeowners protect their families and their homes. Here's how In the Sky home security can help you:  
Keep Your Family Safe 
Home security systems allow you to keep your family safe at all hours of the day. In the Sky home security keeps your family safe from home intruders, theft, and vandalism with the latest technology, home a
Monitor Your Home at All Hours of the Day 
Home security allows you to keep your Las Vegas home safe. Monitor your home from anywhere in the world with smart home integrations that allow you to check in on your home and see who is there, what is happening, and so much more. 
Check-in on Kids and Aging Parents 
When you're a busy professional, keeping an eye on your kids and your family who is at home during the day can be hard. Check-in with them remotely with home security systems that allow you to be notified when kids come home or when you have a visitor at your door.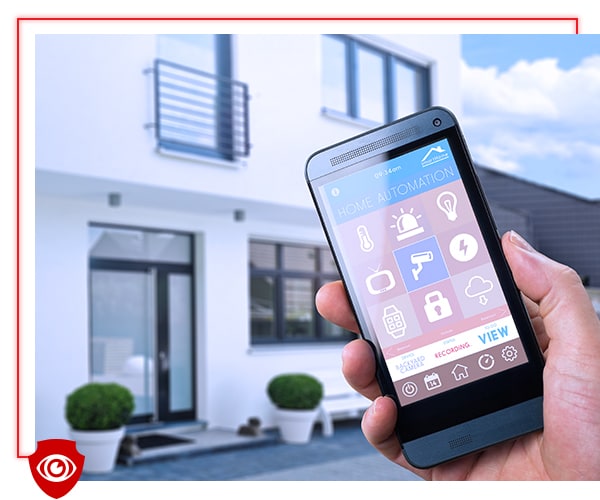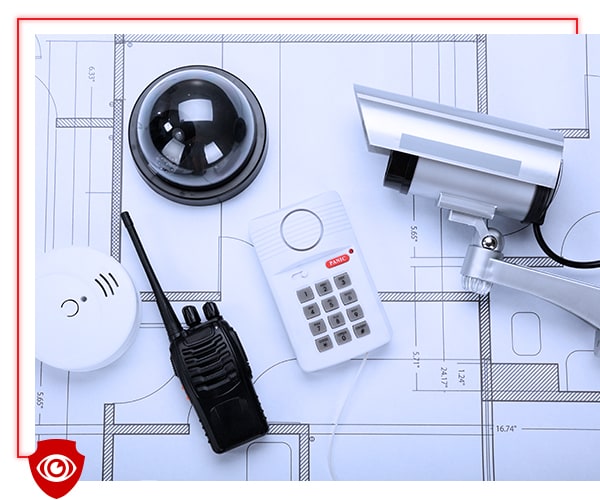 Video Surveillance Installation
Home video surveillance cameras are becoming increasingly more common. And why wouldn't they be? In today's day and age, it is easier than ever to capture criminals and trespassers red handed whenever they commit a transgression. Every one of us carries a smartphone with a digital camera on it for when we need to record events like these in person, so why wouldn't you have a video surveillance camera keeping a watchful eye over your home? 
Whether someone is stealing packages off your doorstep or kicking in the side door of your home, you never know when a home intruder will strike. Without the right home security, you are leaving your home vulnerable to burglary. With a video surveillance system in place, you may be able to ward off would-be intruders who are less likely to break into a home that is under surveillance. Many thieves will choose a less protected target.
Smart Home Surveillance 
You have a smartphone and you carry it with you at all times. You monitor your social media, check your kid's location to make sure they are safe, and never leave home without it! What if you could monitor your home at the same time? With In the Sky home security in Las Vegas, you can! 
We offer installation on a wide range of smart home surveillance systems that allow you to monitor the activity around your home directly from your smartphone. Whether you need a Ring home surveillance doorbell to notify you when you have a visitor on your doorstep or you want a complete home automation system installed, we have you covered. Ask one of our representatives about which smart home surveillance system is best for your Las Vegas home.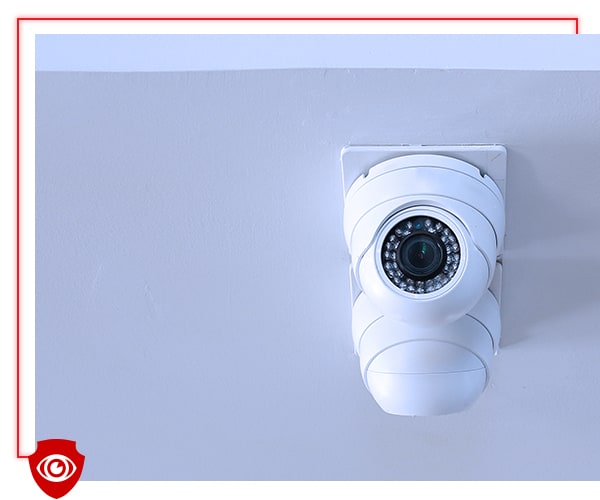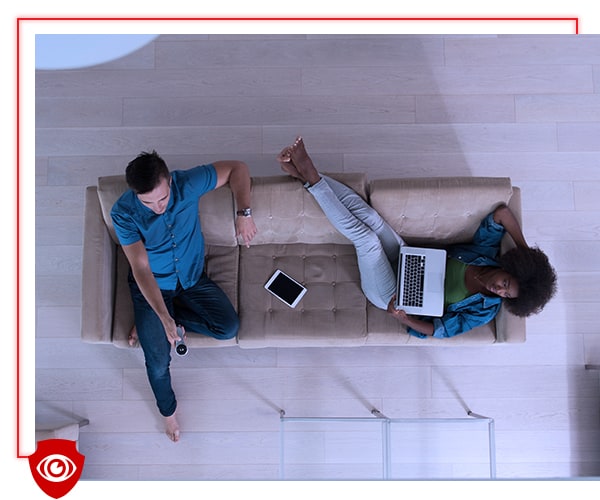 Smart Home Integration 
Smart Home refers to any device in the home that is interconnected through Bluetooth or WiFi in order to give you maximum control over your home's security and functionality. Smart home integrations range from energy saving devices like Smart thermostats to home security devices that allow you to lock your front door with a push of a button directly from your smartphone. 
Whether you are interested in installing a popular smart home system like Ring, Google Nest, or MyQ In the Sky Surveillance has the best smart home security for your Las Vegas home. Learn more about smart home integration by contacting our customer service team today!
Home Alarm Systems 
Feeling safe and comfortable in your own home is essential for any homeowner. With a home alarm system from In the Sky Las Vegas, you will experience true peace of mind knowing that your family, your home, and your property are monitored with the best home security alarm systems. We offer a wide range of home alarm systems for you to choose from so that you can customize your home security system to meet your unique needs. Choose from standard home security options- alarms, carbon monoxide detectors, door and window sensors and integrate them with your smart home devices in order to have complete control of your home's alarm system directly from your smartphone or mobile device. 
Home Theater Installation
At In the Sky Las Vegas, not everything has to do with protecting your home and keeping outside threats out. Once you have the peace of mind of knowing that your home is fully protected with your In the Sky home security features, you can kick back, relax, and enjoy your entertainment system. We are experts at installing audio and video equipment and we can help you install your very own home theater system. Enjoy watching sports, television, and movies with the whole family.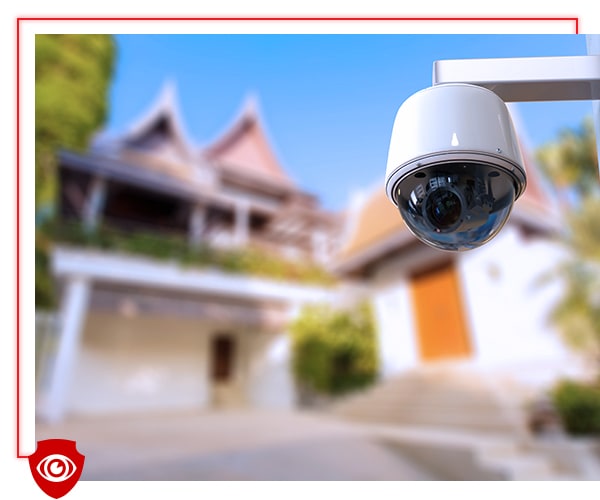 Call

(702)330-3030

Now To Get A Free Quote!
The Call Is Quick And Easy.
Setting up your In the Sky home surveillance is quick and easy.
Our customer service team will answer any questions that you may have as they walk you through the process of setting up your custom home security system.
The call is quick and easy. Call now to get started!
Call Now: (702)330-3030