Ring Doorbell installation in Las Vegas is easier than ever with In the Sky Surveillance. No matter what your security system installation needs are, our team of professionals can help you with choosing the best home security system and installing it for you. Perfect for hands-off installation.
Ring is a popular home security brand that brings together home security with smart devices that connect to your mobile device wherever you are in the world. Many homeowners are finding that Ring Doorbells are incredible home security systems that can make monitoring your home easier. Contact us today for your Ring Doorbell installation.
Why Your Home Needs a Ring Doorbell Installation
While traditional home security systems like alarm systems and video surveillance are excellent deterrents for crime, Ring Doorbells combine the best features of audio and video surveillance – all on your front step. Ring Doorbells allow you to: 
Answer the Door From Anywhere
Stop Crime in Its Tracks
Stay Connected To Home
By connecting to your home's WiFi, Ring Doorbells are able to notify you when you have a guest at your front door. See who is there, talk to them, and answer the door from anywhere you are right on your smartphone. Ring Doorbells make answering your door easy, convenient, and safe! Never answer your front door without verifying who is there ever again.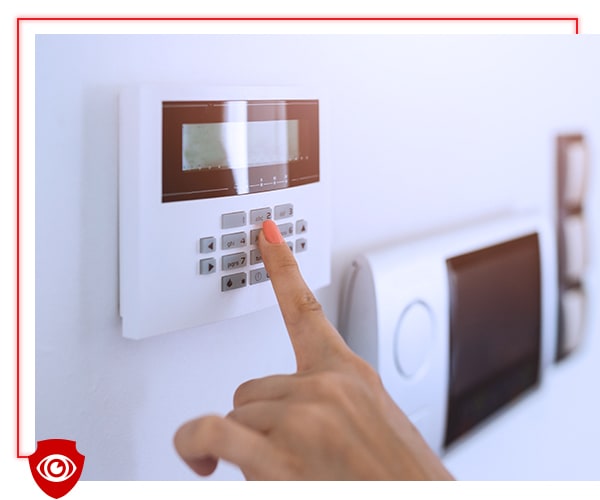 In the Sky Ring Doorbell Installation in Las Vegas
In the Sky Surveillance makes your Ring Doorbell installation in Las Vegas quick and easy! As experienced home security installation experts we have the necessary experience required to handle all of your home security needs. Contact our team anytime to get started with implementing the best home security solutions in your home. We aim to deliver the highest level of customer satisfaction and our customer service team is standing by ready to serve your home security needs. Get started today.
With Ring Doorbell Installations from In the Sky, you will always be able to keep an eye on anyone who approaches your front door. Be notified when you have guests arriving at your door, keep an eye on packages left on your front porch, and identify anyone who comes to your home. Ring Doorbells and other smart home security technology allow you to monitor your home remotely from anywhere so that you can be notified when anything suspicious happens near your front door. Trust the leading home security company in Las Vegas with your Ring Doorbell installation so that you can have peace of mind knowing that your home is safe.
Call

(702)330-3030

Now To Get A Free Quote!
The Call Is Quick And Easy.
Setting up your In the Sky home surveillance is quick and easy.
Our customer service team will answer any questions that you may have as they walk you through the process of setting up your custom home security system.
The call is quick and easy. Call now to get started!
Call Now: (702)330-3030